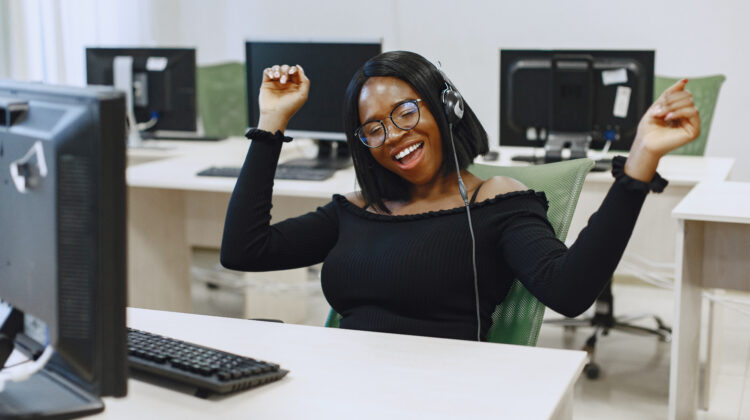 Agency254: Leading the Way in Digital Marketing and Web Development in Nairobi, Kenya
In the bustling hub of Nairobi, Kenya, a dynamic company has been making waves in the digital marketing and web development scene. Agency254, founded in 2014, has been on a remarkable journey, setting itself apart as an award-winning branding, digital marketing, web, and mobile app development firm. But what truly distinguishes them is their unwavering commitment to detail, quality, and giving back to the community.
A Unique Blend of Services
Agency254 is more than just a digital agency; it's a complete solutions provider. Whether you're a small startup or a large corporation, they tailor their services to meet your specific needs. Their services include:
Design and Development of Web Pages: Crafting visually stunning and user-friendly websites that leave a lasting impression.
Search Engine Optimization (SEO) & Analytics: Boosting your online visibility and ensuring you're at the top of search engine rankings.
Branding: Creating a unique identity for your business that resonates with your target audience.
Social Media Management (SMM): Expertly managing your presence on platforms like Facebook, Instagram, Twitter, and LinkedIn, helping you connect with your audience in meaningful ways.
Mobile Application Development: Crafting innovative mobile apps that are both functional and aesthetically pleasing.
Hosting and Domain Registration: Taking care of the technical aspects, so you can focus on your business.
Motion Graphics: Adding a touch of creativity and interactivity to your online content.
A Commitment to Excellence
What sets Agency254 apart from the crowd is their unwavering commitment to excellence. They understand that your success is their success, and they go to great lengths to ensure they exceed your growth expectations. This is achieved by utilizing a wide array of digital and technological tools specifically tailored to your business needs.
Their dedicated team of qualified, experienced, and passionate creatives specializes in web development, digital marketing, mobile app development, and branding. It's this level of expertise and commitment to continuous learning that has earned them a reputation as the best web developers in Kenya. They thrive on staying at the forefront of industry trends and techniques to meet and surpass their clients' expectations.
A Philanthropic Heart
Agency254's vision extends beyond business success. They believe in the power of giving back. To honor this belief, they donate 10% of their profits to support nonprofits they believe in. This commitment to social responsibility makes them more than just a business; they're a force for positive change in the community.
Conclusion
Agency254 is not just another digital agency; they are a dedicated team of experts who have been making a significant impact on the digital marketing and web development landscape in Nairobi and beyond. Their comprehensive service offerings, commitment to quality, and dedication to the community set them apart as a true leader in the industry.
If you're looking for a digital partner that's committed to your success, Agency254 is the name to remember. Their journey to excellence continues, and you can be a part of it too.