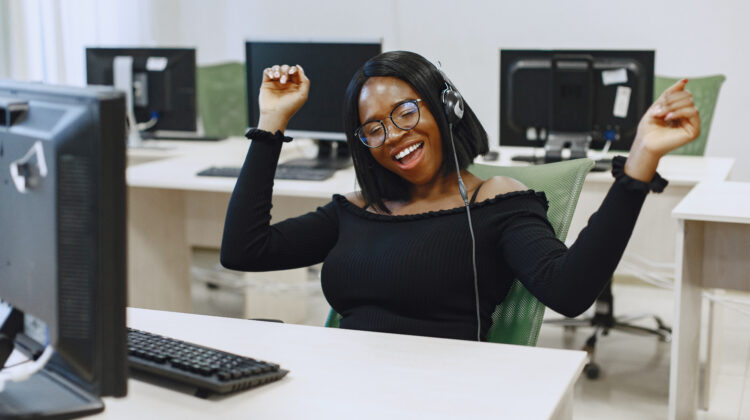 WordPress Website Design Mastery
WordPress is a Content Management System which allows you to build beautiful and fully functioning websites in a matter of hours with graphical admin interface. Then you can instantly change the look and functionality of your website by installing new theme and plugins. As a result you website is up and running in no time.
All of our WordPress courses are taught in English in small groups.
Ultimate WordPress 1- Month Course
Best way to learn how to build, use and manage WordPress website, including eCommerce. This is the most thorough way to master WordPress and become ready for whatever challenge you might have. From the fundamentals to the pro level in 7 days, 35 hours of classwork.
Daily schedule:
10:00-13:00: classwork
13:00-14:00: a break
14:00-16:30: classwork
No prior knowledge is required.
This course is in English.
You will need your laptop and a charger to participate.
Course content
Choosing the best hosting provider for your website;
Installing WordPress automatically and manually;
Setting up your new WordPress website in a right way;
Understanding pages and posts;
Creating and using categories and tags;
Building structure and navigation;
Understanding and choosing themes and plugins;
Connecting to social services and Google Analytics;
Optimizing and speeding up your website;
Setting up proper security and backup system;
Learning how to update core, themes, plugins;
Adding multilingual feature;
Setting up backup of your website;
Getting rid of junk content;
Fighting spam;
SEO for WordPress;
Mailing lists and feedback.
+ WooCommerce part
By choosing WooCommerce you can easily create and manage your own online store in couple of hours and be amazed by how simple and powerful the administration is. It lets you sell anything — physical goods as well as digital downloadable content. At this workshop we will install WordPress, an e-commerce theme and WooCommerce plugin, set it up accordingly to your needs and deploy live letting you starting to sell right away.
The minimum requirements for setting up an e-commerce website;
How to choose an e-commerce theme, installing theme;
Installing WooCommerce plugin;
Setting up the environment:

Products
Taxes
Checkout
Shipping
Payments
Discounts

Uploading product content to your store;
Customizing your e-commerce website;
Installing and setting up a secret weapon plugin for total customization of your store. This plugin gives you access to almost every option which a hidden otherwise.
Besides that a lot of tips, hints, and checklists for you to convert "Just another WordPress site" to a professional looking website.
Course Duration: 1 Month.
Course Nature: Physical/Online
Location: Beverly Court, Kilimani, Nairobi, Kenya.
Certificates will be awarded at the end of the course.
Charges:
Physical: Ksh 21,200.00
Online: Ksh 15,000.00
Contact Us for More information: +254718546247/+254739197166
Email:info@agency254.com
Client Reviews
"Fantastic workshop!! It has been really helpful everything I learned at Agency 254's class. They have amazing technical mentors, very patient and has tons of knowledge. I absolutely recommend this workshop, it has opened a new road for me in my blogging skills and I will be forever thankful for everything learnt here. Best wishes for you The Agency 254 team!"
Agnes Muriithi
"If you are thinking of making your own website, I highly recommend "Create a website from zero with WordPress" workshop. Agency 254 is extraordinarily helpful and knowledgeable. They offered me several suggestions on alternative pathways, took the time to answer questions and discuss my concerns, and helped me figure out exactly what I need to do to make everything fall into place. It's been a valuable experience for me. Thank you very much!!"
Maria Murimi
"I did the weekend course last week and was really glad I did it. For me the last part of the course (a test of our skills) was really useful. I would suggest to do something also the first day. So that what is explained can be applied and tested the same day. In our case we only did it the last day, I would suggest doing it the first day as well."
John Oliech
"This workshop is very efficient and worth the price. Every single minute you learn something. You can ask questions, you can solve your own website problems and you meet technical mentors who doesn't mind to help you in some urgent wordpress situations outside of the class. They are calm, patient and just nice to deal with. Thank you and see you again I suppose!"
Neissy Lekapina
"I definitely recommend the WooCommerce class to anyone wanting to build his/her own e-commerce site. My technical mentors went through the whole process step by step and made it very easy to understand. No previous knowledge of WordPress was necessary but it does help. It was a great class. Thanks Agency 254!"
Maureen
"As we are no experts in the matter Agency 254 adapted very well to our level of knowledge and taught us a little bit of the basics. After this workshop we felt that this truly was a very good choice to introduce us to WP and to give us a clear idea of its possibilities. Agency 254's technical mentors availability and concern has been profoundly appreciated."
Peris Wangare
"Excellent, down to Earth, super practical, engaging, inspiring. Worthwhile and a must."
Stacy Moraa
"For those willing to learn how WordPress works, this is a great course to it!"
Adili