Unleash Your Brand's Potential: Elevate Your Online Presence with Agency 254's Exceptional Branding and Web Solutions

Looking to elevate your brand presence and establish a compelling online identity? Look no further than Agency 254, your ultimate destination for exceptional branding and web solutions.
At Agency 254, we specialize in crafting captivating brand experiences that resonate with your target audience. Our team of creative experts possesses an unparalleled understanding of market trends, ensuring that your brand stays ahead of the curve. Whether you're a startup, small business, or a well-established enterprise, we've got the perfect solution to amplify your brand's reach and impact.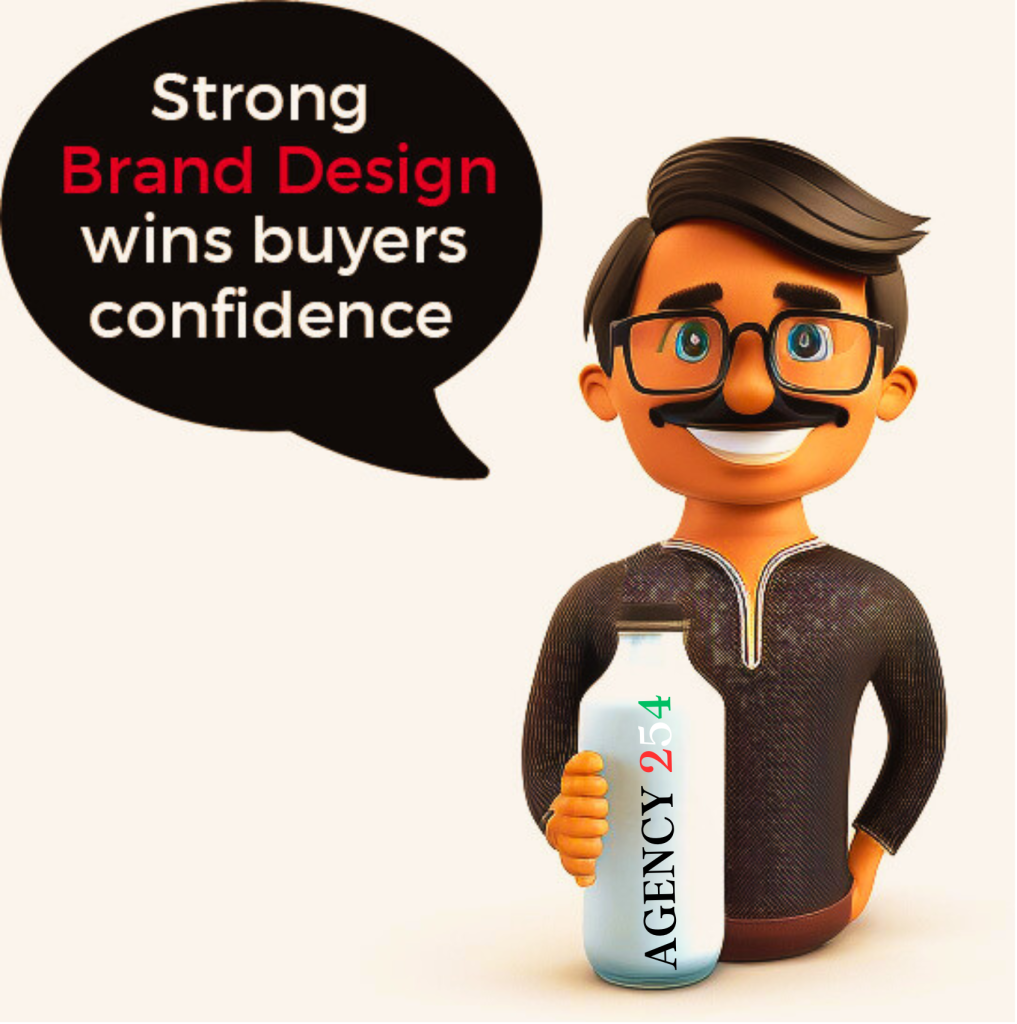 Our comprehensive suite of services includes:
Brand Strategy: We delve deep into your brand's essence to develop a strategic roadmap that aligns with your goals. From brand positioning to market research, we'll help you define your unique identity and deliver a compelling message.
Logo Design and Visual Identity: Our talented designers will work closely with you to create a captivating logo and establish a cohesive visual identity that reflects your brand's personality. We understand the power of visuals in leaving a lasting impression.
Web Design and Development: We combine aesthetics with functionality to build visually stunning and user-friendly websites. Our websites are responsive, optimized for search engines, and tailored to enhance user experience, ensuring that your online presence is second to none.
E-commerce Solutions: Unlock the potential of online selling with our customized e-commerce solutions. We'll create a seamless shopping experience for your customers, from product listings to secure payment gateways, while providing you with easy-to-use management tools.
Content Creation: Engage your audience with compelling and valuable content that drives conversions. Our talented content creators will develop a content strategy that showcases your brand's expertise and builds lasting connections with your target market.
Digital Marketing: Expand your brand's reach through targeted digital marketing campaigns. We'll leverage the power of social media, search engine optimization (SEO), and pay-per-click (PPC) advertising to drive qualified traffic to your website and generate valuable leads.
Why choose Agency 254? We are passionate about delivering excellence in every project we undertake. With a client-centered approach, we prioritize your unique requirements, ensuring that our solutions are tailored to your specific needs. We're committed to transparency, timely delivery, and unwavering quality.
Elevate your brand to new heights with Agency 254. Contact us today at +254718546247 to discuss your branding and web solutions needs. Let's create a compelling brand experience that captivates your audience and fuels your success.