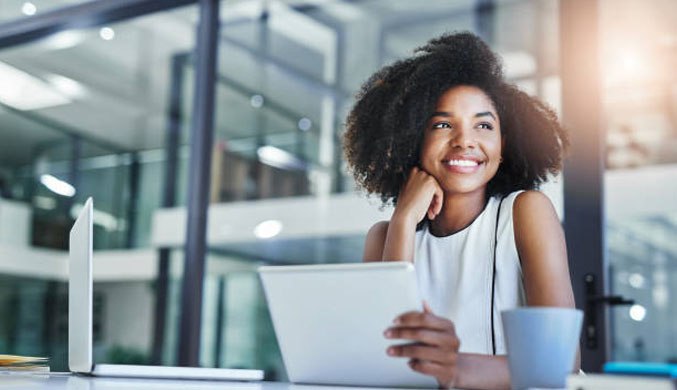 10 Benefits Of Having A Good Website.
Having a good website for your business is even more important now that technologies like Twitter and Facebook make it easier for more people to find you. Websites has become necessary for every business, brand, institutions, organizations and individuals. Now the days every blogger have a website and every celebrity too have a website which includes their bio and upcoming works. For business website provide growth and opportunities to survive in future. Here are 10 Benefits of having a good website:
1. Global Marketing
Having a website is a guarantee that your business will be reachable to thousands and millions, spread across the world. www means world wide web so if you have a website your business will have a global reach.
2. Improve Credibility and performance
A website gives you the opportunity to tell potential customers what you are about and why you deserve their trust and confidence. In fact, many people use the internet for pre-purchase research so that they can determine for themselves whether a particular supplier or brand is worthy as per their views. With a website you can share your brand achievements and you can also share about your products which people are looking on internet. The Internet also allows for Viral Marketing where your website visitors spread positive word-of-mouth about your business – your customers do your marketing!
3.Market Expansion via ecommerce
The Internet has allowed businesses to break through the geographical barriers and become accessible, virtually, from any country in the world by a potential customer that has Internet access. You can trade globally from anywhere to anywhere at anytime.
4. 24 hours working
No more turning customers away when its time to close shop, putting up a note saying closed for public holiday , or leaving an irritating message on your answering service specifying your trading hours. Tell your customers to visit your website for information they are looking for. You can promote it by using various modes of advertising both paid v/s organic promotions; it depends upon the type of products and services you are providing.
5. Flexible and cheap than Print Advertising
The Internet is extremely different from print advertising in that space is cheap, your advertisement is accessible for a longer period of time, the content can be changed without having to ask someone to do it for you (if you use a content management system) and you can potentially reach a wider audience. If you are not having website, get it by today, withoutwebsite you can't survive in today's world. After getting a website connect it with all social media profiles for viral marketing and advertising. Recently forbes published a article that social media is going to kill print advertising.
6. Growth Opportunity to survive in future
A website serves as a great place to refer potential investors to, to show them what your company is about, what it has achieved, what it can achieve in future, how you are working and you can share your complete business details and get searched.
7. Advertising and branding
Having a website is also a form of advertisement. Everyone you meet, definitely ask you, are you having any website or email, having a email id with your name and business name domain, create words of mouth publicity. You can advertise your website on other sites and you can even advertise others websites on your website, that is affiliate or sponsorship marketing.
8. Add Value and provide satisfaction
By offering convenience, a point of reference and that touch of individualized customer service, you ultimately add value to your offering and your customers experience a higher level of satisfaction. Your website can add value in other ways too, by featuring tips, advice and general interest content you can entertain your customers. This will also help them remember you better. Make your website template different from others and use eye catching images and quality of content.
9. Be found
A website helps you be found on all search rankings, a website increase your increase business via SEO & SMO both. E.g. if anybody is not having your contact no. they can find you and get your contact from your website. One of my friend recently shifted their office he applied for new telephone but it took long time, still people were able to contact him via hiswebsite, people were able to reach to his new office because he updated his new address on his website.
10. Two-Way Communicative Marketing
Customers can quickly and easily give feedback on your product and/or marketing approach. You can use features on your website such as visitor polls, online surveys and your websitestatistics to find out what your customers like more and how they feel about certain aspects ofyour business to determine how you can improve your product and the way you do business.
Website statistics show you how much traffic your website receives, how the visitor got to yourwebsite and where, geographically, the visitor is from.