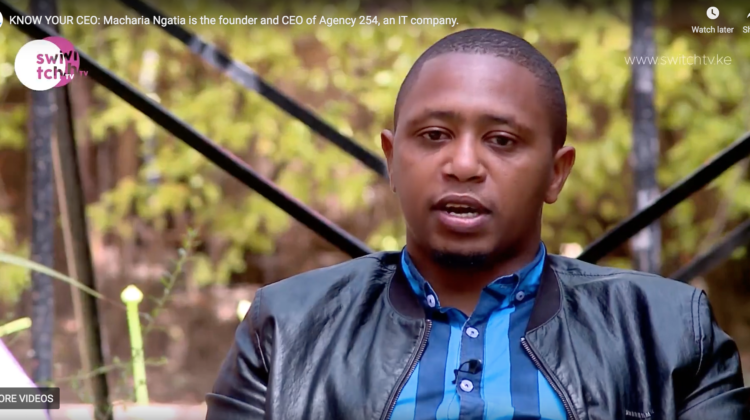 How to Start a Web Design Business in 6 Steps
Building my own web design business is the most fun I've ever had while working. It was also a ton of work.
There is nothing easy about building a business, and the same goes for building your own web design agency. It takes skill, commitment, persistence, courage and consistency. There are no shortcuts.
Except, of course, when there are…
I'm going to give you some of those shortcuts. Right here, right now. (I can hear the frustration in my dad's voice already. "Giving away trade secrets??" he's probably saying.)
And there's no need to invest your hard-earned cash in an expensive or confusing web design course.
Through hard work, patience and a ton of trial and error, I carved my own path to web designer success. Of course, I had a lot of help along the way through various support channels, including friends who helpfully wrote advice for me to find through Google.
And now it's my turn to return the favor.
Below, I've given you a 6-step plan to follow to build your very own web design business in just 24 hours. Yep, you heard right. 24 hours.
It can take longer, of course. But that all depends on you. (and the current level of your web designing skills)
How to Start a Web Design Business in 6 Steps
1) Ask yourself "Why?"
No, seriously. Ask yourself why you want to do this.
As I just finished saying, starting a web design business is a lot of work. Don't get me wrong, the fruits of your labor will be so worth it. But you need to have your goals and objectives clearly defined.
When you get stuck in a line of code, or have to deal with a demanding customer who has no idea what they want, or need to turn down yet another social invitation to meet a deadline, you'll need to revisit why exactly you're doing this in the first place. It will keep you motivated and consistent.
"Everyone has a plan until they get punched in the face." – Mike Tyson
For me, I wanted to build a location-independent online business that allowed me to spend more time doing things I love.
To do that, I needed to keep my life simple and make a modest income. After extensive research, it became clear that running my own web design business would allow me to do just that.
2) Find your niche
You're probably sick of hearing this cliche beaten to death. But do you want to know why it's repeated so often?
Because it's 100% true.
This is especially the case in the web design industry. Web design is so incredibly crowded. The competition is fierce.
Worse yet, many people have had negative experiences with web designers. For some, just hearing "website design" said out loud is enough to coat their brain in molasses.
How many times have you received a broken-English phone call or email from India trying to sell you web design? For some, this is the first thing that comes to mind when someone starts talking web design with them.
Between intense competition and negative associations with your work, you're going to have your work cut out for you. It's not enough to simply be a "web designer".
What makes you different? Why are you special? What do you have to offer that no one else does?
Answering those questions will help you carve out your own small piece of the massive web design pie.
While searching for my own web design niche, I discovered that while everyone was offering websites that were "beautiful", "professional", "responsive" and "affordable", essentially no one was selling fast web design.
That was my ticket.
I built my entire business around that simple premise. While most designers take weeks or even months, I can build your website in just a couple of days. In one case, I even built a website for a gentleman in less than 24 hours.
3) Establish your brand
You know what I called this web design business that specialized in fast website design " Web Champions"
Catchy? No. Sexy? Not at all. Easy to remember? Not really.
But if you had to ask someone what I do based on the business name alone, I'm pretty confident that they'd be able to answer correctly.
A successful brand does just that. It effectively communicates your value proposition as simply as possible. Your brand is made up of things like:
Logo
Color guide
Slogan/tagline
Voice/messaging
Logo
If you have the cash, have a professional graphic designer make for you. But if you've got nothing in the piggy bank, like I did, you can make your own logo.
Make sure that your logo will look great no matter where it's placed. (like social media channels, for example)
Color guide
Pick 2 or 3 colors that will be the core of your entire brand. These will be used in everything from your logo, to your website, to your marketing materials, and everything in between.

Slogan/tagline
Make it simple but catchy.
Mine? ? HERE FOR PROGRESS.

Voice/messaging
Maybe you found this one a bit confusing.
You need to think of your brand as a person. What are this person's values? Likes and dislikes? Strengths and weaknesses? Style of speech? Age? Gender?
It's important to consider your target audience when developing your brand's messaging. If you're going after the 60+ seniors crowd, then they're not going to want to listen to some beanie-wearing, Sheng, Snapchatting punk like you.
4) wp-signup.php your domain name
Now that you've come up with a company name, brand and logo, it's time to wp-signup.php your domain!
(note: some people like to check and see if their preferred domain name is available before settling on a company name, so you can reverse the order of steps #3 and #4 if you're one of those people)
There are myriads of companies that you can use to wp-signup.php a domain with. When I first started out, I wasn't aware of many of them. So I settled on GoDaddy. Now that I have more experience, I wouldn't recommend them. Too many little things they do annoy me, but it's not quite enough to go through the hassle of moving somewhere else. I've read a lot of good things about Namecheap, and many fellow entrepreneurs seem to use them.
That said, depending on the web design tool you decide to use, you may not even need them…
5) Pick the right website design tool
Now things are getting interesting.
There are so many different website builder tools these days. I'm sure you've heard of a bunch of them. Here are some of the most popular options to choose from.
Let's take a quick look at each one, shall we?

Weebly
Weebly is one of my favorites. It is by far the easiest to use, and makes it super simple to allow your customers to edit their own site whenever they need to. A big feature that pretty much everyone wants.
Also, from a business perspective, Weebly has a separate version of their platform made just for web designers like you and I.
This makes it really easy to white-label their products and present yourself professionally.
Some snobby web designers write Weebly off as being "too simple", but that all depends on your perspective. My target audience in this case is small business owners who want to get online fast and affordably. They have little to no online marketing knowledge.
This made Weebly the perfect fit for me and my business.
At least, for a time.
Now that my business has grown and my skills have improved, I've moved on to WordPress.
WordPress
WordPress is the most popular web design platform in the world, and for good reason.
It's extremely versatile and customizable. You can make WordPress become anything you need it to be. This very blog runs on WordPress.
But, with that awesome versatility comes increased complexity. There is a rather steep learning curve. If you are a complete web design noob, you will find it challenging.
If you're going to become a web designer, you should learn WordPress at some point. Until then, use a simpler tool like Weebly to get some experience under your belt.
I use WordPress CMS for nearly all of my clients' websites at this point.
Shopify
If you're specifically focusing on building ecommerce websites for your customers, then you need to be building with Shopify. Straight up.
It is the #1 ecommerce web design platform in the world. They're constantly pioneering new products and ideas to make selling goods online dead simple.
They also have a reseller version of their platform, where you can build multiple sources of income with their various products.
Squarespace
I have been advertised to by Squarespace on Facebook, Twitter, YouTube, Instagram, TV, and pretty much all of my favorite podcasts. They're everywhere.
There's no doubt that they're popular, but I can't say I have an opinion on them. Simply because I've never used their product.
I recommend you check them out for yourself and see what you think.
Wix
Wix is another popular DIY web design platform. Simpler than WordPress, but more advanced than Weebly, it boasts a number of features that I've yearned for in Weebly's platform.
But, from my experience, Wix's website loading speeds are very poor. Something to keep in mind. Give it a try for yourself and let me know if I'm wrong!
Jimdo
I know nothing about Jimdo. Honestly.
I know they're a small player in the DIY web design world. That's about it. Didn't feel right to not include them in some way.

Custom Design Website
A custom design website, allows you to establish and express your brand through tailored page elements that align with your objectives. Custom website design cost is relatively higher than website templates, but they offer numerous benefits that give you a competitive edge. A custom WordPress website design is more search engine-friendly, customer-centric, unique and scalable than built-in templates.
By choosing custom website design packages, you build a website around your specific customer journey and brand messaging.
Why Custom Website Design and Development is the Best Option for Your Brand
In this crowded market, a custom WordPress website design can be a key differentiator for your business. A custom eCommerce web design allows you to avoid unnecessary functionalities and bloatware that might reduce its load times. Additionally, no theme restricts you from personalizing the appearance and functionality of a custom design web site.
With a brand-strengthening design, SEO-friendly elements and robust site architecture, custom website design pricing is well worth your investment. Still not convinced that custom website design packages are the better choice for your business? Let's look at the statistics:
40 percent of online users abandon a website with a three-second delay in page load time (Kissmetrics)
90 percent of online shoppers trust a brand that provides positive user experience (UX) (Toptal)
48 percent of consumers indicate website design as the ultimate deciding factor in determining the credibility of a business (Ironpaper)
94 percent of first impressions are related to a website's visual appeal and navigation (ResearchGate)
A custom design web site provides you with a trustworthy digital presence that meets your business needs in terms of quality, branding and usability. Leverage custom web design services and leave a positive impression on your page visitors. Agency 254 offers professional custom website design to help expand your brand's online reach.
6) Time to build your website!
Woop woop! Let's get building!
You now have everything you need to get started on your own website.
I could write a gazillion separate blog posts on what it takes to build a successful website, but ain't nobody got time for that. For now, just remember these core principles:
Keep it simple. Less is more. Clean, minimal, beautiful.
Your website is nothing with out high quality images and video. They should make up about 70-80% of your content.
Always design with the phone in mind. The majority of traffic now comes from mobile. Ensure your site is 100% responsive for all devices!
Speed is everything. Make sure you've compressed all of your images to ensure they are as small as possible without sacrificing quality. And don't add too much fancy coding or bloated apps and extensions!
Your user experience needs to be fantastic. Make it crystal clear what you expect your visitors to do. Guide them down that path. Want them to subscribe to your newsletter? Buy a hand-made cup warmer? Call you? Show them how. If you don't, your visitors will leave as fast as they arrived.
Train your client and their team on how to operate on the back end of their site. Give them a MANUAL for the backend operations of their site.
That way you are empowering them to take charge of their site, to add or change the things they want later on instead of always running to the 'doctor'.
There's obviously a bit more involved to building a great website, but this is enough to get you started. You'll learn as you go, just like I did!
Cheers🥂
Get Tailored Web Design That Matches Your Brand