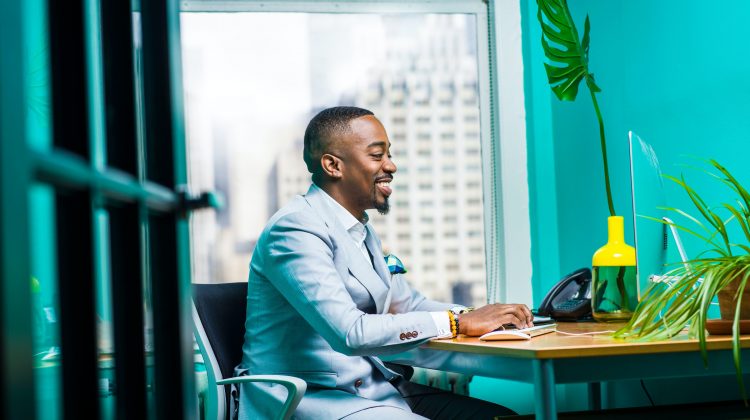 Web consultant Vs Web developer
Two competing business owners, Maina and Pauline, are looking to grow their companies with a new marketing platform on the web. They both have the same vision in their head about how the platform should look and what results they should expect over the next few years.
Maina finds a web developer online who charges Ksh 2000/hour. After explaining his vision for the platform, the developer gets to work right away with great enthusiasm. Just a few weeks later, the platform is launched and Luther is only out Ksh 250,000.
Pauline asks her friend for a referral and is recommended to speak with a web consultant. After listening to her concept, the consultant comes back with a list of ideas for alternative approaches to the platform and how it can be more readily adopted by customers. The platform project has turned into a marketing + sales tool that will take Ksh1,000,000 to build. Eileen approves the project.
Two months after launch, Maina hasn't spoken to his web developer and it ended up only generating Ksh 250,000 in sales. And when he tries to contact the developer, he's told that they are on to new projects and can't help maintain his system anymore.
Two months after Eileen's launch, her beast of a sales tool is generating Ksh 1,000,000 in sales – monthly! She's been able to take on additional staff members and grow her business with the revenues from the project's success.
A tale of two entrepreneurs
Two budding entrepreneurs trek out into the marketplace with a vision: their exciting and dazzling idea for a web business. They both have the same idea, but stake out two separate paths.
Jackie connects with a web developer – he's cheap, does whatever she says, and never says no. After two months of instructing him exactly how it'll look, she has her exact vision up and running after paying him just Ksh 1500/hour. She "only" spent Ksh 480,000!
Mwendwa, on the other hand, goes a different route. After asking around, he meets with a web consultant. She charges more than Ksh 10000/hour, but has a great referral base. After just 1 hour of consulting time, she suggested Mwendwa use an out-of-the-box solution that was available for free – solution found. He paid just Ksh 20000 for this same result.
Jackie and Mwendwa both turned their ideas into reality. Jackie also feels like she got a good deal! But in the end, Mwendwa's decision to work with a web consultant saved him greatly.
Different professions with different goals
A web consultant's goal is to solve their client's problem with the business's success in mind. A developer's goal is to write code to meet your project specs. Button here, notification there, image over here, strategy nowhere. The solution the client has in their mind isn't always the best way to achieve your goal.
A web consultant listens. A consultant considers the business model, the audience, the competition, and all of those considerations play into the project at hand.
A web consultant isn't afraid to say no. When a client suggests something that the consultant doesn't see as a good fit for the project, or it's not the right time, the consultant will be willing to say no. A good consultant will follow that up with an alternative approach or a full explanation for why the idea is being shut down.
A web consultant wants to see their work succeed post-launch. Rather than just focusing on launch day, they are more concerned about the long-term success of their guidance and development. They are willing to check back later to recommend potential changes or upgrades that can accelerate growth or success.
A web consultant only starts writing code when the solution is clear and tackles the true business issue at hand.
A web consultant will not suggest their own services if they don't believe there's a good chance at a reasonable ROI. While they can't guarantee an ROI and they don't know every industry's key to success, their experience with previous projects and businesses gives them a leg-up above business owners looking to grow their business using web technologies.
Why we are web consultants
While coding and technology are in our nature, problem-solving is our true passion. It just so happens that technology can solve a lot of business pain points and help to achieve goals of all kinds. The more efficient our solutions, the more accomplished we feel at the end of the day.
If you're looking for a technical partner to help you achieve your business goals, do contact us at info@agency254.com